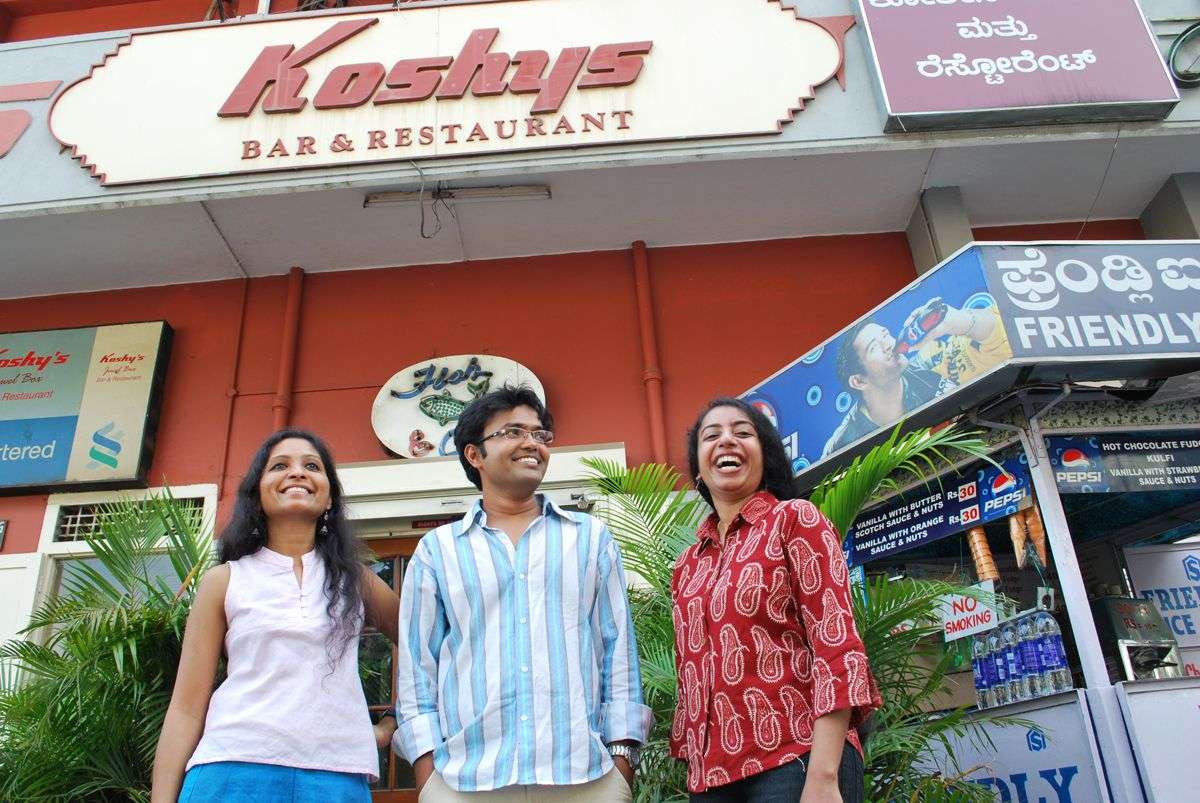 The grasshopper finishes his supper. Senior journalist Zahid H Javali catches him in action, through his shutterbug, his mind's eye. The grasshopper doesn't know this. The world sees it, and falls in love with the grasshopper's supper. Zahid is not a foodie, he loves to tell his story in a way you can digest it. He's a meticulous guy, with a zany zest for story-telling. Zahid's last post was as the City Editor of MiD DAY, Bangalore. He was also the Consulting Editor of Bengaluru on Friday, the weekly lifestyle tabloid that he helped start in Bangalore and the Co-Festival Director of The Times of India Literary Carnival in January 2014. Today, he is the Editor-Publisher of Residents Watch, a monthly neighbourhood glossy guide in HSR Layout, in addition to running Write Wing Media, a custom publishing and content marketing firm that brings out magazines, coffeetable books and inhouse journals for publishing houses, corporates and individuals. He runs CEO/MD blogs for Fortune 500 companies. He also freelances as Contributing Editor/Writer for publications in the US, Singapore and India, including The Sunday Guardian, Men's Health, Workforce Management, Mint-The Wallstreet Journal, Worldstart, SilverKris and The Man, among others. Take a look at his digital photography on Flickr. He blogs HERE.
The fly continues to sit on the wall. The author of Ginger Soda Lemon Pop & I'll Do It My Way: The Incredible Journey of Aamir Khan, Christina Daniels, has observed him. Noting his every move… storing descriptions in her mind. The fly has no clue he's of such great interest to a writer. The reader gently follows the fly, and wonders about its place in the world. Christina is not into flies; but she takes a trip in to this fly's soul, and then, inspires you to go on that journey. She's a go-getter, in a gentle, artistic way. Christina is a Communications professional who holds a Masters in New Media from the London School of Economics and Political Science. She is currently Director – Content at Gutenberg.
The butterfly is romancing the jasmine bud. Theatreperson and former Senior Copy Editor of The Times of India (Bangalore) and the author of The Community Catalyst, Nirmala Govindarajan, who was also the Co-Festival Director of The Times of India Literary Carnival in January 2014, has flitted with him, from rose and lily to jasmine, basking in the rendezvous. The butterfly relaxes in the aftermath of the journey. The human race catches a whiff of rose essence, spray of jasmine, and, a fantasy ride to the nether world. Nirmala doesn't know the butterfly is, in reality, a moth; she believes in wonder. She rides life like a 350 cc bike, and, suggests you to hop on — vroom. She works for non-profits and makes corporate films and documentaries.
Read their eclectic posts in the book, Mind Blogs 1.0